You are invited to join us Monday, September 14, 2015 from 7pm to 9:30pm at Agile offices downtown Toronto for an exclusive Business Networking Event at this remarkable co-working & event space/facility. Don't miss this opportunity to make new business connections and build your network. Everyone will have the chance to make an Elevator Pitch. RSVP here to attend for FREE.
This event is for entrepreneurs who are currently own and run a business or who are considering a new business venture. Entrepreneur's evaluation very important but often overlooked. It is not uncommon for an entrepreneur to invest a substantial sum in a business without analyzing whether the business opportunity is a viable one.
At this gathering you will learn about points of business evaluation (Market, Opportunity window, Competition, Business model, Strategy, Scalability, Exit, Co-investment, Return, Team) and how these points apply to your business. You also will be able to address your business evaluation questions.
7.00pm: Speedy networking
8.00pm: Guest speaker – Mr. Stephen Clarke
Topic: How to Evaluate a Business Opportunity
8.30pm: Mix and mingle
Bring extra business cards so you can enter the draw for a chance to win Agile Office co-working spaces and Mentoring sessions with Mr. Stephen Clarke. Our event will have 50 people. You must be registered to attend this event.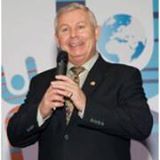 Stephen Clarke is the President & CEO of RTG Group, a Global Social Enterprise Marketing & Advertising Agency focusing on helping Companies Build their Brand and Grow Sales. Through Innovative and Strategic initiatives RTG is able to work together with their Clients to Change Culture and develop CSR Programs centered around Feeding Starving Children. RTG Group is also involved in building a Homeless Shelter in Downtown Toronto, a Women's Shelter in Houston, Texas and Partnering with Toronto based Warrior Angels in GIVING BACK and MAKING the World a Better Place. He is a Former Professional Hockey Player, Author, Speaker and passionate advocate for Young Entrepreneurs.